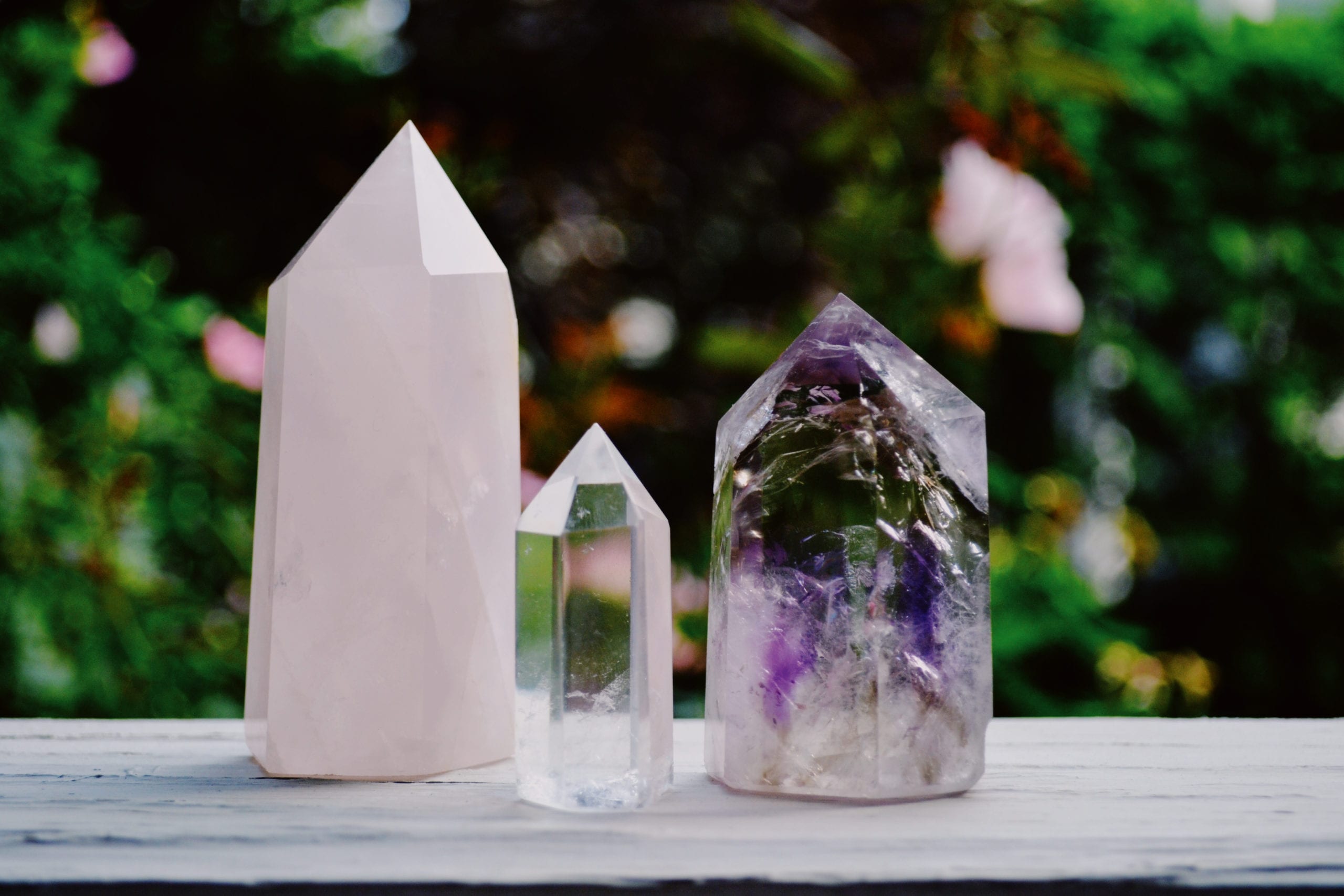 At Anda Spa, we offer a wide range of wellness offerings inspired by the healing powers of crystals including massages, advanced facial treatments and nail services. Crystals and gemstones have been used in holistic healing for centuries, and offer an array of benefits including balancing the body and mind and boosting energy levels. We believe in incorporating the physical and mental benefits of gemstones and crystals in our spa services for a unique and healing form of pampering.
Here is a closer look at some of the crystals and gemstones we use in our treatments, and how they can help you!
Rose Quartz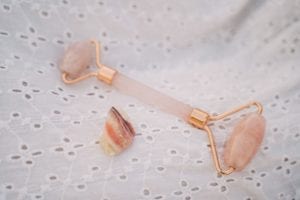 Rose quartz is a powerful stone that is ideal for self-love, harmony and calming. Since it connects with the heart chakra, it also is a wonderful tool for calming redness. Rose quartz is a naturally soothing and calming stone, which provides a glowing effect on your skin.
Anda Spa's Rose Quartz Facial by Kypris is a treatment to recover skin that is overexposed to the elements. We use botanicals blended with green biotechnology to cleanse, decongest, refine and oxygenate your skin.
Anda Spa's Rose Quartz Infused Bath Soak uses an elixir created exclusively for Anda Spa. This indulgent soak includes ingredients like soft Sambac Jasmine, French Lavender, Rose Absolute, anad Ylang Ylang blend combined with Dead Sea Salt, Kaolin Clay and Cocoa Butter. We use the vibrationally attuned Rose Quartz to instill feelings or peace and deep inner healing.
Gold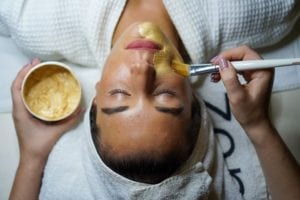 Gold has been found to have a variety of skin-improving benefits, such as helping to boost DNA, regenerative and anti-microbial. Gold is thought to have powerful antioxidant, anti-inflammatory, and antibacterial properties. Not only that but other benefits to gold in the beauty regime include reducing inflammation and redness, protecting against free radicals, supporting collagen production, and fighting signs of aging.
Anda Spa's Knesko Nano Gold Repair Collagen Eye Mask is saturated with 24k gold for deep skin hydration and repair. To balance your Third Eye Chakra, each Gold Eye Mask is bursting with enough serum to spread over your entire face, neck and decollete for some added hydration.
Anda Spa's Knesko Nano Gold Repair Lip Mask utilizes potent polypeptides to deliver age-defying nutrients and colloidal gold nanoparticles deep into your skin. This results in more plump, youthful-looking lips! We use natural healing ingredients in our lip masks such as marine collagen and hyaluronic acid for hydration, as well as Vitamin B3 for enhanced color and lip luster.
Labradorite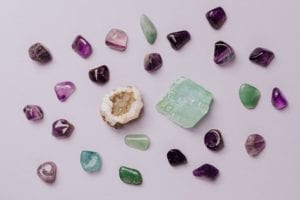 This stone aids your metabolism and helps to balance hormones. In fact, any kind of anxiety of tension can be eased by the lush properties that Labradorite possesses. It is also a stone known to stimulate mental clarity, chase away brain fog and help you to stay clear-minded.
Anda Spa's Labradorite Facial by Kypris allows you to emerge as your best self! This facial involved a stimulating transformation through our Labradorite immersion. Pair this with our Enzyme Power Peel enhancement, designed to treat skin imbalances such as blemishes, hyperpigmentation, fine lines and wrinkles!
Himalayan Salt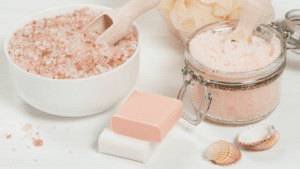 Another popular crystal for skincare is Himalayan Salt, which contains a wealth of minerals that help to maintain the body's electrolyte balance, proper circulation and muscle strength. When using Himalayan Salt Stones in massage, the stones assist in the detoxification process and helps to draw out the body's toxins even further than a regular massage.
Anda Spa's Himalayan Salt Stone Massage elevates your bespoke massage experience by integrating Eastern medicine philosophy with Swedish massage, thermal therapy and halotherapy. The result is an increased sense of tranquility and well-being.
Which healing treatment speaks to you the most? We would love to hear your thoughts in a comment below! To book your service, visit andaspa.com.