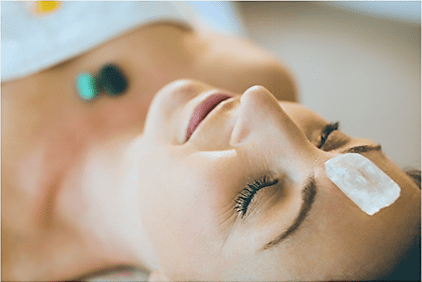 During the Minnesota winter, our skin's protective barrier is exposed to a wide range of external factors, making it more vulnerable to dehydration and sensitivity. While we can't help that the temperature drops, wind picks up and the office heaters go on full blast, there are a few things you can do to combat winter skin woes. Naturopathica offers a several remedies, here are a few of our Anda Spa essentials.
Switch to a Creamy Cleanser
Depending on your skin, the cleanser you were using in the summer and fall might not cut it. Gel and foaming cleansers are great for oily skin in the warmer months, but could strip away essential oils when its colder. If your skin gets dried out or more sensitive in the winter, consider switching to a milk-based cleanser that helps reinforce the skin's lipid barrier to protect against the elements.
Don't Stop Exfoliating
Dry or dead skin cells can build up on the skin during colder months, leading to clogged pores, dull skin and even winter breakouts. While you shouldn't exfoliate every day, we do recommend gentle exfoliation once a week–twice if you have oily skin. Our pick is Oat Cleansing Facial Polish which contains Oats to help soothe your skin while still sloughing off dead skin cells.
Make Time for a Weekly Mask Ritual
Give your skin a nutrient and hydration-boost by applying a moisture-rich mask once a week. Apply your mask, curl up with a cup of tea and a good book and take some time for yourself. Or, apply a mask like our White Tea Antioxidant Mask for overnight and wake up with dewy, luminous skin.
SPF is Still Essential
Although the days are shorter, don't skimp out on sun protection. Even minimal time outdoors exposes you to the sun's rays, and winter sun can still damage the skin and cause age spots and freckling. It also provides an extra layer of moisture to further protect your skin from the cold, dry weather.